Top Star Training Center
1708 W. Hensley Rd.
Champaign, IL 61822
217-378-5058
Top Star will be closed for all classes and private lessons tonight, Monday, February 17th due to inclement weather and poor driving conditions. Please stay home and stay safe! Tuesdays and Thursdays are great days for make-up lessons! Please email or call today to schedule that!
Thank you for your understanding!

PIZZA PARTY!!!!!!
Top Star will be hosting it's monthly Pizza Party on Friday, February 7th, 2014 6:00pm-9:00pm. Please sign the form and pay at the entrance outside of the office if your child will be attending.
This is offered for current Top Star members only, but if you would like to participate on Feb. 7th and future pizza party dates, you may choose to become a member and pay the yearly $25.00 registration fee.
If you have questions, please email us at topstargym@hotmail.com.
We'd love to have you!
IN SEPTEMBER 2013 WE WILL CELEBRATE OUR 8th YEAR IN BUSINESS!!!!
Please come check out all we offer! We'd love to see you!!
THANK YOU CHAMPAIGN AREA FOR MAKING IT A WONDERFUL 8 YEARS!!!!
*******The FALL/SPRING 2013-2014 SCHEDULE IS COMPLETE! PLEASE CLICK ON CLASSES OFFERED AT THE LEFT FOR COMPLETE LIST.
Top Star now offers TRAPEZE and SILKS! Please email Camille at topstar.trapeze@gmail.com for more information!
***Our goal at Top Star Training Center is to provide a safe and fun environment for your child. We believe in the importance of teaching solid basics in tumbling, trampoline and cheerleading from the beginning to produce the best athlete possible.
BIRTHDAY PARTIES!!!!!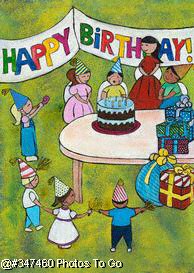 Come and play with us for your birthday! Tumbling on the bouncy floor and jumping on the trampolines with your friends is a great way to make a memorable birthday!! Click HERE for more information!!
*******************************************************************************************
Favorite Links
Note:
For the Top Star Apparel, click on the link and then you can play around with the items by changing the names to be embroidered etc. Happy Shopping!!